All I Need to Know about Business I Learned from a Duck
About The Author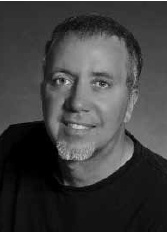 Tom Porter is an entrepreneur and recognized authority on branding, marketing and advertising. He was the president and CEO of one of the Midwest's most respected marketing communications agencies which he sold 22 years after founding the company. Clients were local, regional and national advertisers including John Deere, Brunswick, Meredith Corporation, Disney and the U.S. Senior Golf Open.
Always an outdoor enthusiast and former marathon runner he enjoys whitewater rafting, bicycling, fishing and long-distance walking. He subscribes to the notion that American business ethics are currently at an all-time low. Porter hopes that in some small way the principles and lessons that have created abundance in the natural world for billions of years will be utilized inthe business world to help reset our moral standards and create new possibilities for how we run and grow our organizations.
For more information about the book, please visit Amazon.
Tom Porter, Author
All I Need to Know About Business I Learned from a Duck
515-480-2345
tporter@businesslessonsfromnature.com
Mr. Porter is also Principal of Asset-Based Marketing, a marketing and business planning consultancy that has designed a new way for business owners and managers to analyze their business and develop systems, process and standards to maximize the return on the three most valuable assets:  employees, customers-vendors and brand.  For more information go to:  www.assetbasedmarketing.com
Author's photography by Lila Stafford.

Praises
"Refreshing, engaging, humane, thought-provoking; don't read this one too fast."
Stephen Kaplan & Rachel Kaplan, Professors, University of Michigan
Environment and Behavior School of Natural Resources and Environment
"In our modern lives the opportunity to explore ourselves through nature has become increasingly scarce. However our need for self-reflection and the type of renewal which nature provides is more important than ever. Tom Porter's latest book provides us with a collection of mini-expeditions that are as energizing as they are insightful, and make the perfect companion for those moments at the office when the door is just a bit too far away."
Charlie Wittmack
Adventurer, Attorney, Speaker
Read More